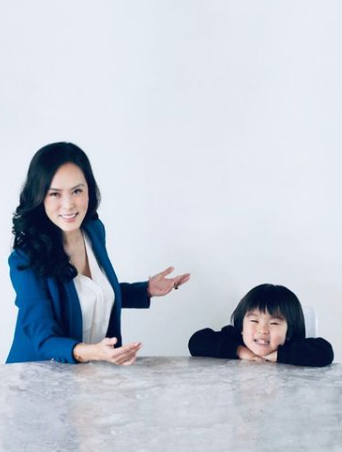 Evie Jeang is the President and CEO of Surrogacy Concierge. Ms. Jeang, who is a licensed attorney in California and New York, has over 15 years of experience practicing in the areas of international family and surrogacy law. Ms. Jeang, is the only Taiwanese American, Mandarin speaking attorney in California with both professional and personal experience with surrogacy.
Ms. Jeang, who is a the founder of Ideal Legal Group, understands first-hand the impact that a demanding career or health issues can have on one's ability to expand their family. It is this experience that inspired Ms. Jeang to found Surrogacy Concierge. She understands, empathizes, and strives to achieve favorable outcomes for her clients, while ensuring that the process is not only effortless, but enjoyable. Ms. Jeang's experience, both personal and professional, is the cornerstone of our mission here at Surrogacy Concierge: "Wherever, whatever, however, we get it done for our clients".
Ms. Jeang is heavily involved in the community serving on a number of committees and advisory boards. Additionally, she is a mentor and advisor to students at both her undergraduate university as well as her law school. Ms. Jeang is also the President and Founder of a non-profit, Raised by a Village (hyperlink to Raised by a Village). Lastly, and the most significant position Ms. Jeang has, is that of a mother to her young son.
Ms. Jeang can be reached at: ejeang@surrogacyconcierge.flywheelsites.com