Alternative Ways to Celebrate the Fourth of July This Year
With the Fourth of July quickly approaching and no signs of COVID letting up it can be difficult to improvise Independence Day plans. Have no fear, Evie is here to assist with making your 2020 fourth of July one to remember!
Parks and public shows will be canceled this year, but rest assured someone somewhere will be lighting up the night sky. Grab your favorite picnic blanket and set up shop for a rooftop picnic. The rooftop gives the perfect vantage point to see even the furthest of fireworks. Make it fun and enjoy small snacks or crack open a glass of wine to celebrate our independence.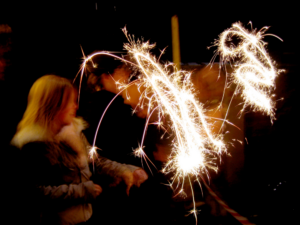 If you're not much for climbing a picnic in the yard will also suffice, vendors still have small fireworks and sparklers available for hours of fun in the yard.
If you're like me and will have little with you on the Fourth, it could be fun to switch things up this year. Small children and fireworks rarely mix well together. However silly string could be a fun and safer alternative. Silly string has the ability to also temporarily light up the sky with streams of pink, blue, and orange. Mix in some colorful Orbeez that can be tossed into the air and you've got a much safer and equally colorful fourth of July.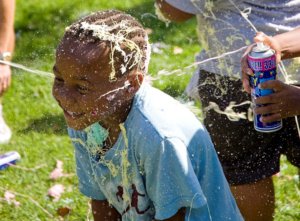 Perhaps the thought of cleaning all that up is already making you sweat, don't fret. Another fun alternative could be to bake some desserts that are topped with pop rocks, tell your little ones that the party is happening in their tummies this year, they can't see all the fireworks happening inside, but they'll feel the party going on. Make a day of baking and decorating cupcakes or another small dessert that can be festively decorated and easily coated in pop rocks.