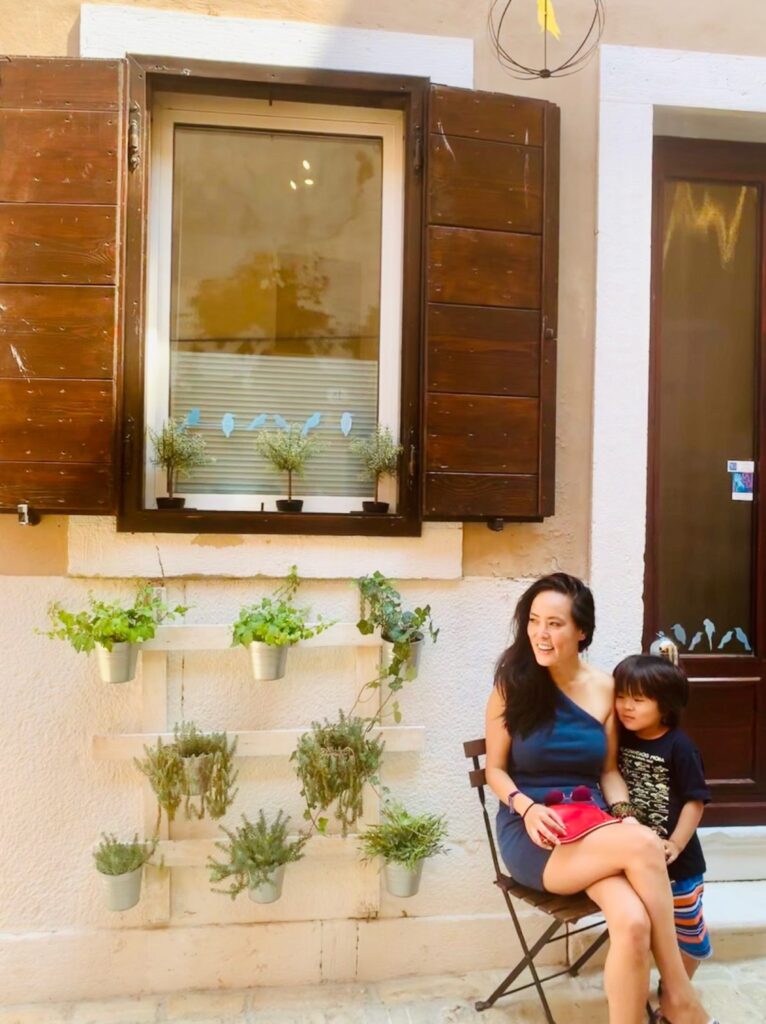 Adventures of a single-mother continues as I travel with my son Evan to Rovinji, Croatia. Rovinji is a relaxing and and beachside city located on the west coast of Istrian Peninsula in Europe. Rovinji is heavenly and picturesque where you find great views to take great lighting pictures and walks with your little one especially near the beach and through the hilly and zig-zag cornerstone streets. Rovinji is filled with colorful and vibrant beautiful vintage buildings to enjoy as you explore the city. Rovinji also exposed Evan and I to a relaxing vacation with great people, an easeful atmosphere, and great hospitality.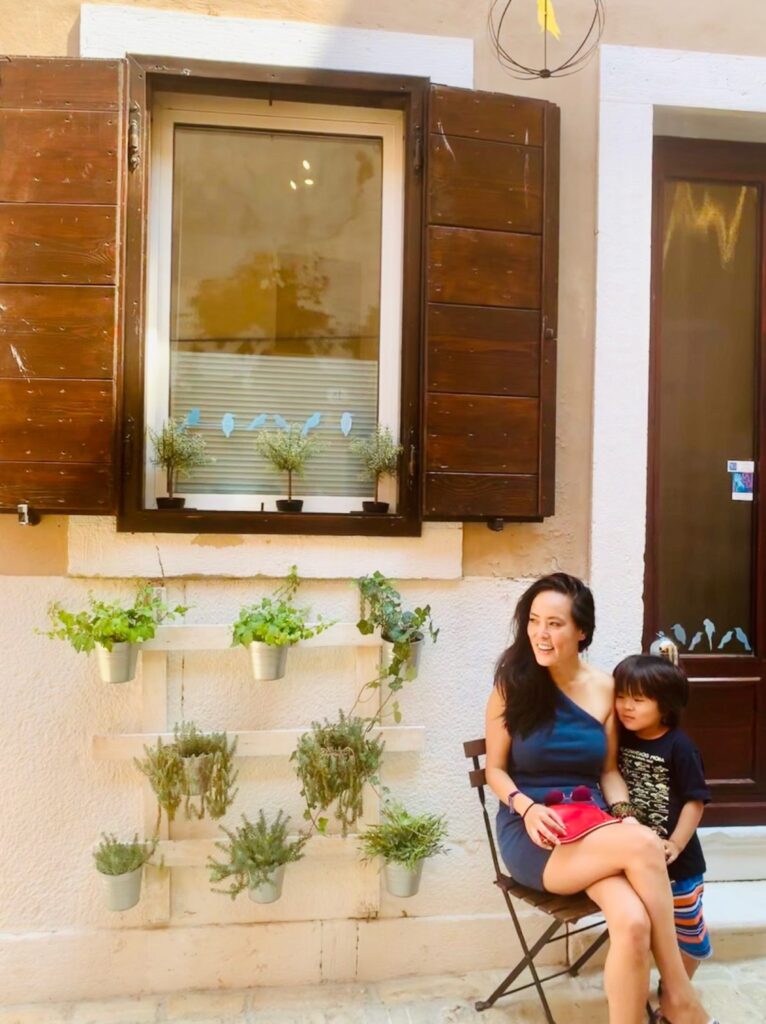 The food in Croatia is so tasteful and fresh. Fish and olives are big in Croatia and so delicious. The fresh and and savory fish Evan and I was exposed to was their fresh caught Pandora and Grey mullet. Evan was exposed to his first time eating olives and he loved them. Evan could not stop craving olives and wanted to take a jar full of olives home with us. Evan loved olives so much we went to the Museum of Olives. While at the Museum of Olives, Evan and I learned how Croatians harvest and cultivate olives. We also learned the history of olives in Croatia understanding how olives began to be popular in Croatia. Evan and I loved our experience learning how olives are loved and praised in Croatia.
The people have lively spirits and fun-loving attitude, so the people made traveling to Croatia not frightening as a single-mother. Hearing Croatian natives can be very difficult to understand yet the native people are very kind and understanding of native English speakers. Traveling with Evan broke me away from the fear of communicating with natives and be free to express myself while in Croatia.
Monte Beach is a dreamlike rocky costal beach located not so far from the Church of St. Euphemia. This beach is great to view with care with the little ones because it is filed with more rocks than sand. Although, the beach is great for your little ones to view and expose them to adventure.
Pula, Croatia is another city Evan and I visited on 4th of July for a fashion show in the Pula arena. Pula is filled with years of interesting history, and the city has many buildings structure on Roman Architecture. Celebrating 4th of July in Croatia was not intimidating because people were accepting of other cultures. Evan was so happy and having so much fun at the fashion show we attended in the Pula Arena because he made friends and danced all night in neon lights.
Last but not least, Evan and I fell in love all the flowers and trees, and the wide spread greenery that Rovinji has to offer. Rovinji, Croatia makes a fun and stress-free destination for single parents wanting to share the world with their children.